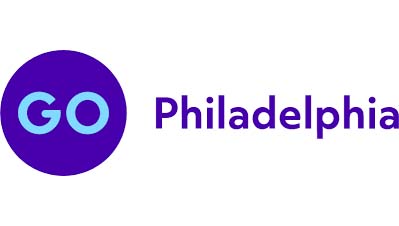 GO Philadelphia Pass incluye más de 35 atracciones, recorridos y experiencias. Permite un ahorro de hasta el 55% en esos eventos.
Existen pues 3 tipos de tarjeta.
Todo Incluido: se ahorra hasta un 52% en las visitas. Hay pases de 1, 2, 3 y 5 días. Es una entrada ilimitada a las atracciones. Está pensada para viajeros que desean llegar y empezar a visitar el máximo de atracciones turísticas posible. El pase de un día cuesta 63 dólares para adultos y 39 dólares para niños (de 3 a 12 años).
Explorer: se ahorra hasta un 55% en las visitas. Hay que elegir 3, 4, 5 o 7 atracciones. Es válida durante 60 días. Está pensada para viajeros que prefieren tomárselo con calma para visitar algunas de sus atracciones preferidas. El pase de 3 atracciones cuesta 54 dólares para adultos y 39 dólares para niños (de 3 a 12 años). Los pases de 4, 5 y 7 atracciones son así algo más caros.
Diseñar mi pase: se ahorra hasta un 20% en las visitas. Cada persona puede crear su propio pase. Es válido durante 30 días. Los precios varían en función de la cantidad de atracciones que elijamos y también de cuáles elijamos.
Para comprar la GO Philadelphia Pass hay que entrar en la página web oficial. Una vez dentro tendremos que elegir qué tipo de entrada de las tres explicadas anteriormente queremos. Luego habrá que pagar y con su aplicación tendremos todo en nuestro teléfono móvil. Es así de sencillo y cómodo.
Atracciones incluidas en GO Philadelphia Pass
A continuación os mostramos las atracciones que están incluidas en la tarjeta:
Big Bus Philadelphia – Hop-on Hop-off Tours.
Philadelphia Adventure Aquarium.
Campos.
Dark Philly Adult Night Tour.
Italian Market.
History in HD Walking Tour.
1-Hour Segway Tour.
Philly Pub Crawl.
History and Cheesesteak Tour.
Chaddsford Winery.
Philadelphia Zoo.
Battleship New Jersey Museum & Memorial.
RiverLink Ferry.
Ghost Tour of Philadelphia.
Independence Seaport Museum.
Philadelphia National Liberty Museum.
Philadelphia Longwood Garden.
African American Museum.
Franklin Footsteps.
UPenn Museum.
The Simeone Foundation Automotive Museum.
Pennsylvania Academy of Fine Art.
Mural Arts Philadelphia.
Brandywine River Museum of Art.
LEGOLAND.
Museum of the American Revolution.
Independence Tour.